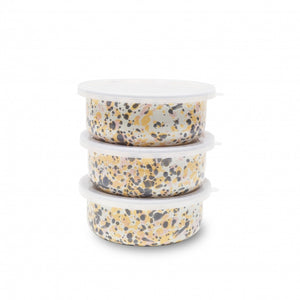 This storage bowl is perfect for on the go snacks and food storage.
Made to keep you organized while being compact, it's perfect to toss in a backpack or bring some vitality to your lunchbox. 

Dishwasher Safe
Ok to use on oven, grill, stovetop, campfire
Do not use in microwave
Don't use abrasive cleansers or hard water stain removers on the surface
14 oz.