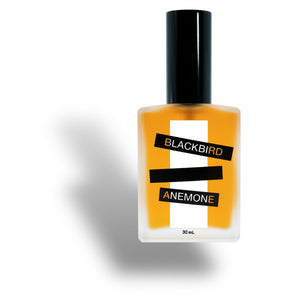 Soft pink undersea flowers anchored to ancient boulders waving in the ocean's salty brine, Anemone marries brightness with depth and playfulness with sophistication.
SCENT NOTES: plum, pink lotus, champagne, honey, tobacco, ambergris, styrax, labdanum
DETAILS: Anemone opens with the sweetest juice of overripe plums and grapes bleeding over the divine nectar of sacred pink lotus flowers. Quickly precipitation falls on this scent forcing fruits to ferment into champagne and salty oceanic ambergris cures the lotus into a bright pink floral, all while symbiotic brisk tobacco and honey sting the senses to keep us alert. As the winds pick up and petals drift away resins of styrax and labdanum hold the fruits in place for the remainder of the storm.